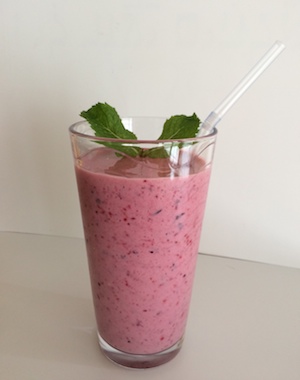 Ingredients:
3 ounces watermelon
3 ounces frozen strawberries
1 cup non-fat milk or non-fat yogurt
Few drops of lemon juice (optional)
Preparation:
Whirl all of the ingredients in the blender. Add a few drops of lemon juice or a mint leaf if you have them. If not, it will be fine without. You can use non-fat yogurt or unsweetened soy milk instead of the milk if you wish. We use soy milk with just two ingredients: soy and water. Any other ingredients are not appropriate for our food plan.
Please post your comments and feedback below.